Understanding your emails is a key part of being a good sender. With that in mind, we've improved the Overview graph to help you do just that.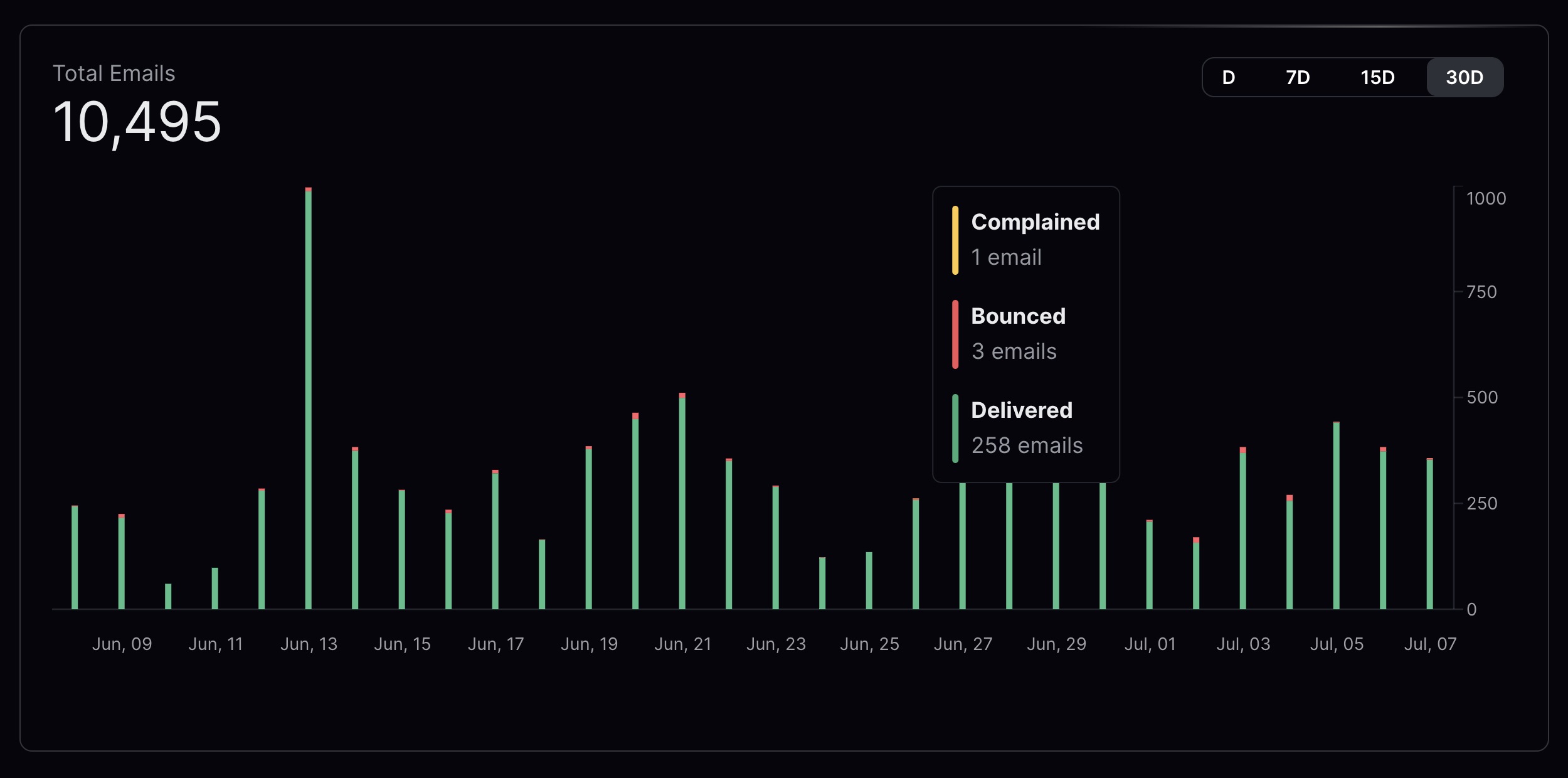 All of your statistics are aggregated in one place so you can have a high-level view of your email events such as:
Delivered: Emails that were successfully delivered.
Opened: Emails that were opened by the recipient.
Clicked: Emails that were had a link clicked by the recipient.
Bounced: Emails that were rejected by the recipient's mail server.
Complained: Emails that were delivered but marked as spam by the recipient.
The goal is for you to send better emails with lessons learned from the Resend console.
New Domains View
On the same page, you can see a breakdown of all the domains you've sent emails from.

This is designed for multi-tenant senders who have multiple domains to send emails from the same account, and need to monitor the performance of each domain.
If you want to see it all in action, check the Overview page.