Every email that is triggered through Resend generates a series of other events.
These events describe if an email was delivered or not, if it was opened by a user, or if any of the links were clicks. It also informs if the email bounced or if the recipient marked the email as spam.
Now we're surfacing that information in a timeline view so you can see the events of every email that you send.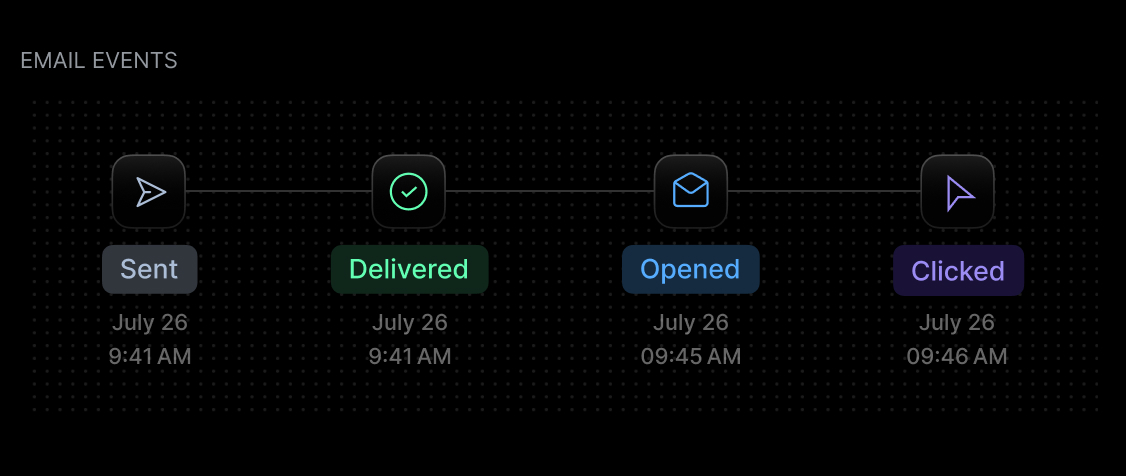 As you hover over each event, you can see more details about it.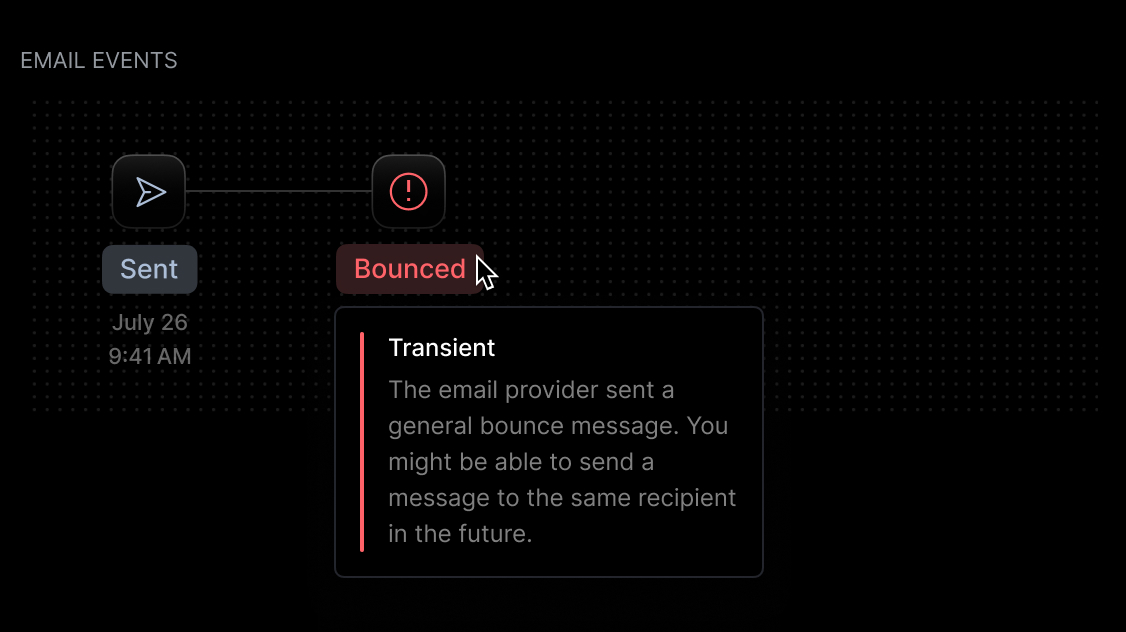 In the example above, you can see that the email bounced in a transient way, not a permanent way. This means that the email was rejected by the recipient's mail server, but it could be delivered in the future.
This functionality was designed to give you more visibiilty and help you understand in a chronological way what happened to each email that you send.
If you want to see it all in action, check the Emails page.